Introduction
My business has involved travel once or twice a month. This year my last flight (from AHR Expo in Orlando) was in late February. Now all business meetings and trade shows are virtual. Attending a trade show virtually is easy: no travel, just login, listen to presentations, and view videos about new products. Some conferencing software allows attendees to "swap cards" and explore opportunities to do deals.
Since no travel was required, I registered for and attended IFA in Berlin September 3-5, 2020. In this report I highlight some of the unique products I viewed.
IFA is organized by The German Association for Entertainment and Communications Electronics (gfu) in cooperation with Messe Berlin (Berlin Tradeshow). This trade show has been the largest consumer electronics trade show, surpassing by 60% the Consumer Electronics Show (CES), usually held in Las Vegas, with about 100,000 more attendees than the 170,000 at CES in January 2020.
About IFA Berlin
IFA was established in 1924 as the International radio exhibition Berlin, more commonly called the Berlin Radio Show. The German name is Internationale Funkausstellung Berlin, abbreviated at IFA (pronounced "EEFA"). This show features consumer electronics and home appliances.
IFA offers exhibitors the opportunity to present their latest products and developments to the public. German media publicize these new products to a worldwide audience. Many innovations were first seen at IFA.
1930: Albert Einstein opened IFA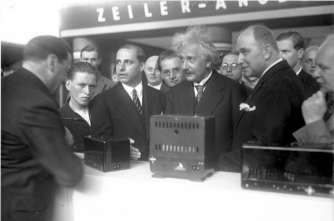 1931: German physicist and inventor Manfred von Ardenne demonstrated television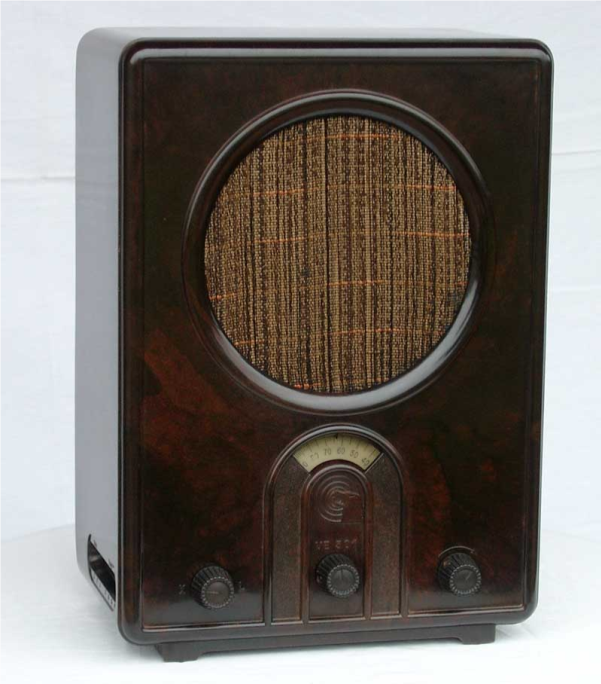 1933: The low-cost Volksempfänger radio was introduced. 100,000 units were sold during the exhibition. Production costs were reduced by designing it to receive only local strong radio stations. There is a dark side to this product. It was ordered by the infamous Nazi Joseph Goebbels as a propaganda tool.
1935: AEG demonstrated the first practical audio tape recorder, the Magnetophon K1.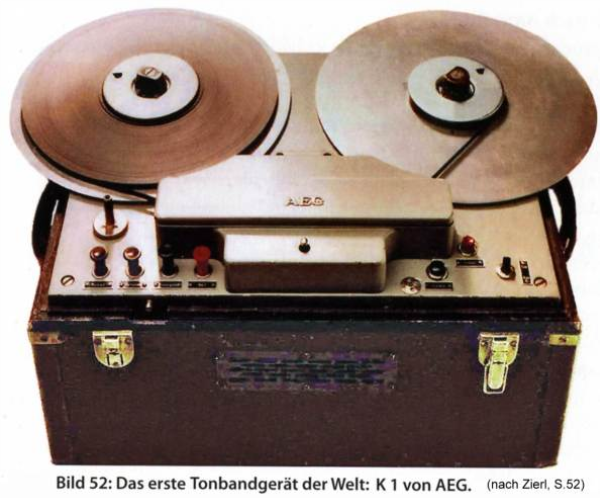 1938: The Kleinempfänger radio at half the price of the Volksempfänger was featured.
1939 The Einheits-Fernseh-Empfänger E1, a TV set designed to be affordable was introduced. Also, a prototype color TV was introduced.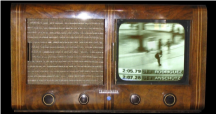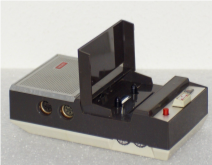 1963: Philips introduced the compact audio cassette medium for audio storage and the first cassette recorder (the Philips EL3300).
Products featured at the 2020 IFA Berlin
– Deep one (Germany)
https://www.deep.one
This is a thick neckband that produces subwoofer sounds intended for gaming, music and home theater. This wearable electronic device provides immersive sound. The user feels deep bass vibrations similar to the feeling in a night club or concert but silent for nearby people. It is described as "deep body sound haptics" [haptics is the science of applying pressure on the skin of a user to simulate touch].
The company claims the following design aesthetic makes this wearable subwoofer unique:
Club feeling wherever you are
Now try to make this mind-blowing experience your very
own. Feel the bass in your upper body, immerse yourself
and forget the world around you.
Music · Gaming · Movies
The design feature, we call it Collar Bridge Design, ensures
the best ergonomic and functional user experience. The de-
vice bridges the collar bones to touch only the soft tissues of
the user's body. This is our secret to feel the bass in the
most perfect way.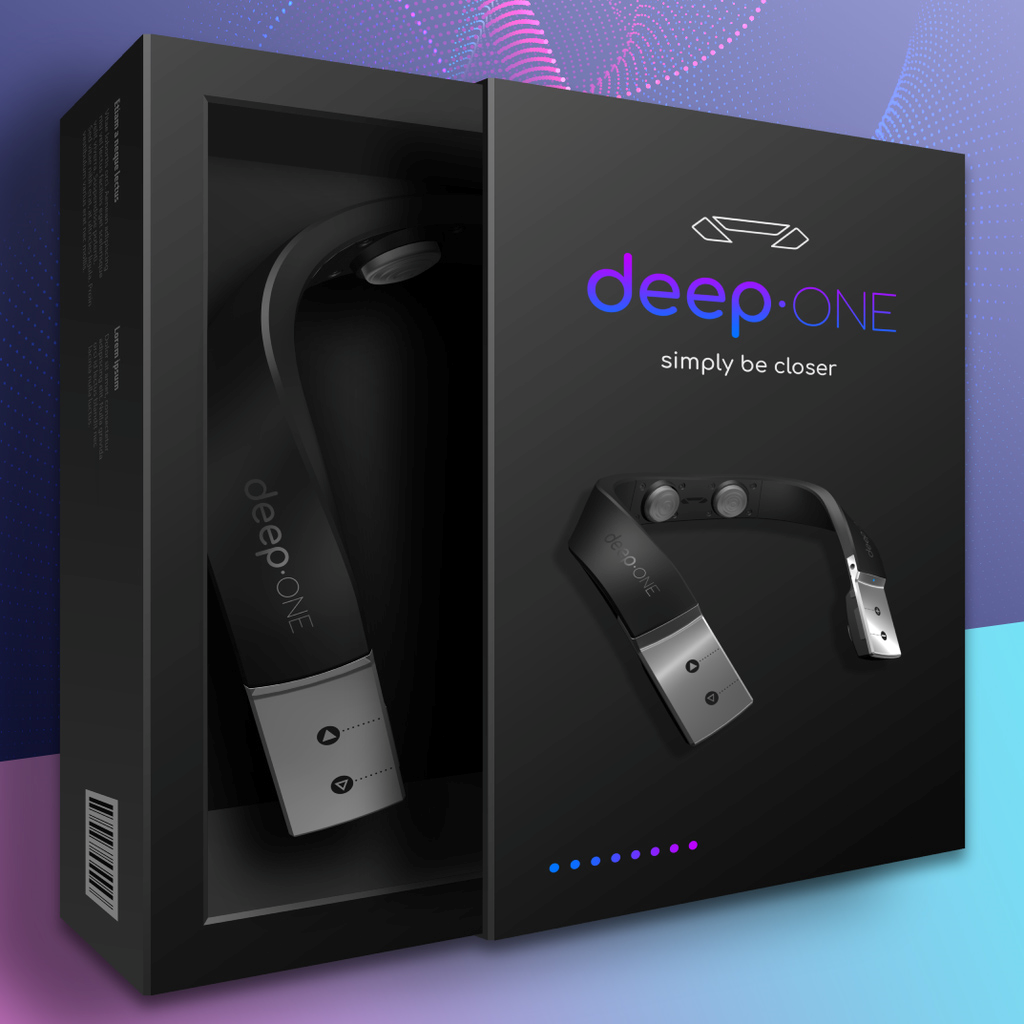 Deep one wearable subwoofer
– Aqua-Scope Technologies (Estonia)
Aqua-Scopes Water Leakage Protection monitors water leakage in a house. It uses a sensitive pressure sensor plus a network of distributed sensors placed strategically within a house to analyze water flow in the pipes. These will detect leaks before the water causes any damage. If a leak is detected, the valve servos will automatically shut off the water. The system can be installed in few minutes without any pipes being cut.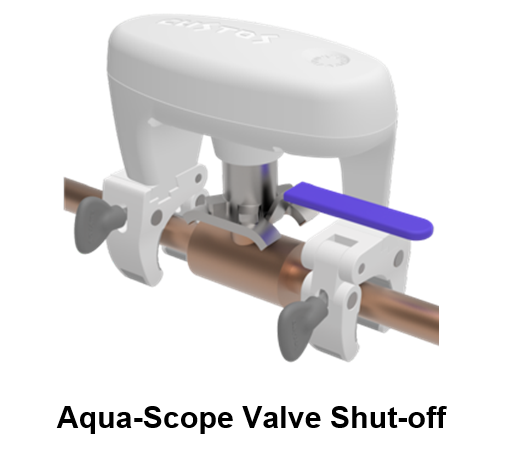 Aqua-Scope Sensor
Aqua-Scope Valve Shut-off
– Fauna Audio (Austria)
Fauna makes eye-glass frames with built-in speakers and microphones. The audio system connects via Bluetooth to a nearby Apple or Android smart phone. The loud-speakers are based on a proprietary silicon MEMS (Microelectromechanical systems) technology.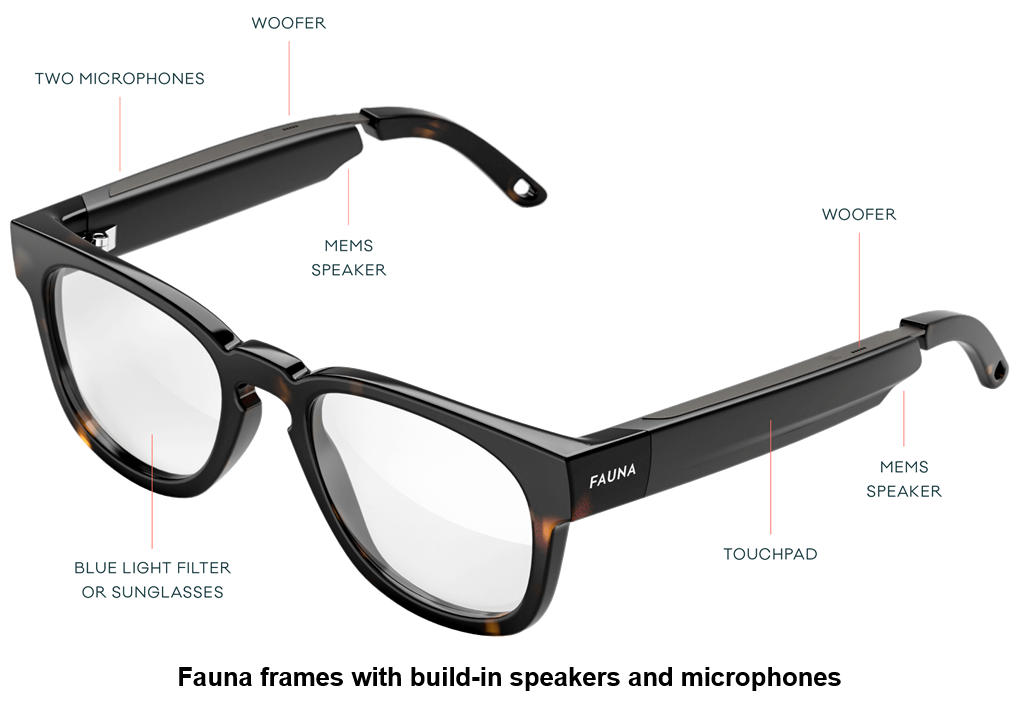 – Littleone (Republic of Korea – South Korea)
https://littleone.tradekorea.com
Littleone specializes in IoT devices and services that aid first-time parents to care for their babies. The company offers devices such as Smart Bottle (warms and sterilizes milk or formula and gives tilt and air warnings), Smart Temp (monitors, alerts, and analyzes the baby's temperature), and Smart Peepee (alarm, statistics, etc. when the diaper needs changing). The company bills itself as "next level parenting" and claims to reduce the stress of child-rearing chores such as changing diapers on time, checking for fever, and preparing formulas.
– Berlin Green (Germany)
https://berlingreen.com
BerlinGreen develops smart indoor gardens that make gardening clean, effortless and possible even in small and dark apartments. The system includes a sophisticated box for growing a variety of plants with controlled LED lighting and watering with an app for remote monitoring and control from a smart phone.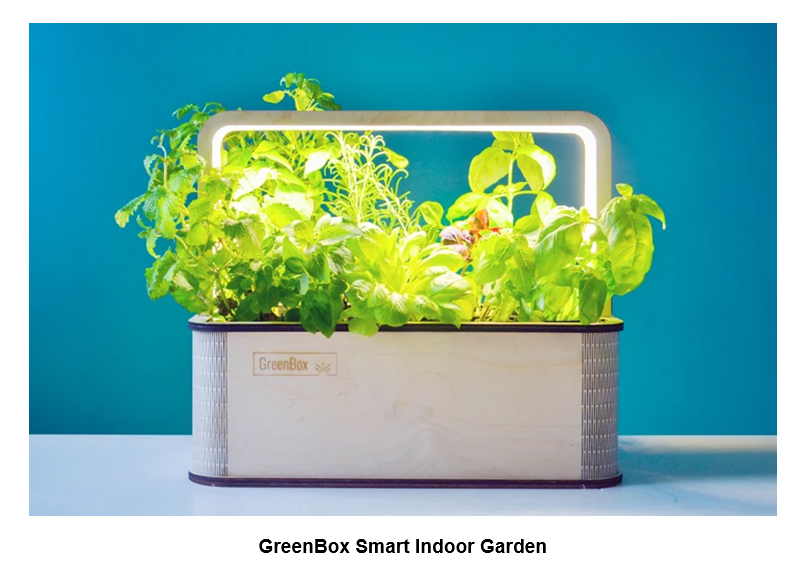 – Signal Cruncher (Germany)
https://www.signal-cruncher.com/
Signal Cruncher offers cost-efficient optimization of building automation systems. The technique employs a unique approach to artificial intelligent (AI) using stochastic algorithms requiring up to a thousand times less processing power than deep neural nets. The company calls their technology XONBOT, "self-learning, analysis, and decision-making system." Applications range from energy management to production-line control for just-in-time manufacturing. All data processing is local, not in the cloud. Energy efficiency gains of 30% or more by learning specific energy requirements and real-time optimization are claimed for a house, commercial properties, and factories.
– VISSEIRO Digital Healthcare (Germany)
The company sells an instrumented seat cushion that measures health data (heart rate, heart rate variability, respiration rate, and amplitude). AI-based software analyzes these data to determine an individual health score and reports the findings on a smart phone app.
– Schneider Electric (France and US)
Schneider Electric has been developing Wiser home automation components for many years. At IFA they featured Wise Energy from the Square D division of the company. It monitors energy consumption of home products in real time "for a safer and more efficient home." Notification of appliance energy consumption and appliances inadvertently left on via an app is available.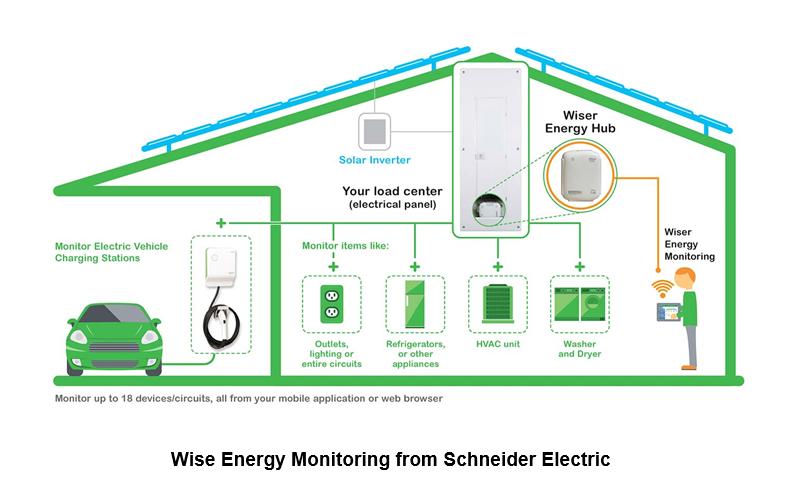 ---
© Copyright 2020 Kenneth P. Wacks
Dr. Kenneth Wacks has been a pioneer in establishing the home systems industry. He delivers clear and practical advice to manufacturers and utilities worldwide on business opportunities, network alternatives, and product developments in IoT and AI for home and building systems. The United States Department of Energy appointed him to the GridWise® Architecture Council to guide the electric industry toward smart grids. For further information, please contact Ken at +1 781 662-6211; [email protected]; www.kenwacks.com