The ASHB Board is made up of representatives from several of the leading organizations involved in the design, manufacture, installation, and retailing of products related to intelligent buildings and connected homes.
Board Representatives are selected by their Board Member Organization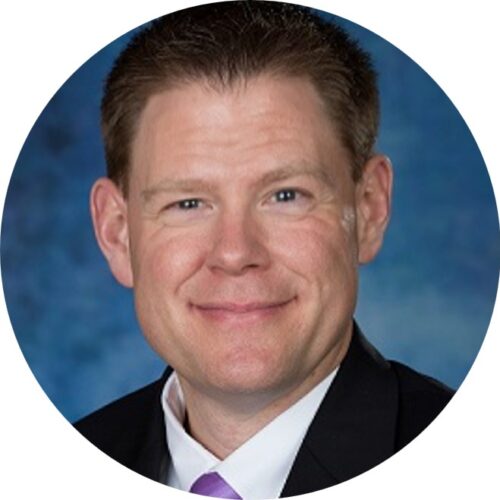 Brian Ensign is Vice President, Marketing at Superior Essex Communications, a structured cable manufacturer focused on delivering industry leading product solutions focused on enabling technology and intelligent spaces with sustainability in mind. In his role, Ensign leads a team of marketing and demand creation professionals focused on customer engagement and the creation of industry-leading solutions. Ensign's industry experience over the last 26 years has centered on technology, market-development, and marketing activities in the Information and Communications Technology (ICT) community with a focus on structured cabling, intelligent spaces, sustainability, partnerships, and cyber security. Ensign holds a Bachelor of Science Degree in Electrical Engineering Technology from the SUNY Polytechnic Institute along with RCDD, NTS, OSP, and RTPM designations from BICSI, where he is a BICSI Past President. Ensign is a frequent public speaker on industry, technology, and trends at various industry events and functions.
Brian Ensign
Board Chair
Vice President, Marketing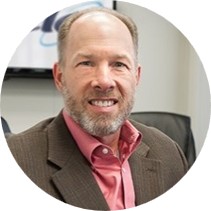 Rob Benson graduated from the University of South Florida with an Electrical Engineering degree and began his career as a Sales Engineer for Johnson Controls in Miami, Florida. Rob assumed many roles within Johnson Controls during an almost 30-year tenure that included roles as a Construction Sales Manager, Branch Manager, Area Sales Manager, Regional Channel Sales Manager, Regional General Manager, and Regional Vice-President of Sales. In late 2017, Rob joined Kele as its Chief Sales Officer to support the sales efforts for Kele based in Memphis, Tennessee. In May of 2021, Rob assumed the role of Chief Commercial Officer with the addition of responsibilities of Product Management, Purchasing, and Kele's Commercial Branches. In April of 2023, Rob assumed the role of President of Kele's Commercial Business Unit. Rob lives in the Memphis area with his wife of 31+ years and their two adult children are both working toward their PhDs in their chosen fields. Rob is passionate about using the Servant Leadership model to support and develop others.
Rob Benson
Board Vice Chair
President, Kele Commercial Business Unit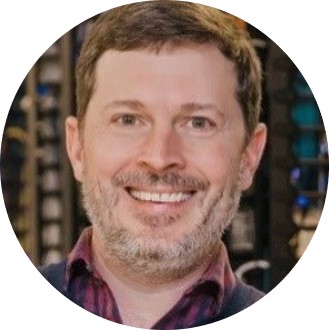 Eric Harper joined Snap One in 2010 as co-head of Product Development and now leads Product Marketing & Market Management for the company. He has spent the last 20+ years serving the residential technology industry, including product and marketing executive leadership roles at ELAN/Sunfire (CORE Brands), Integra (ONKYO) and as a custom integrator in the 1990s. Eric holds a B.S. in Electrical Engineering from Duke University.
Eric Harper
Board Vice Chair
Product Marketing & Market Management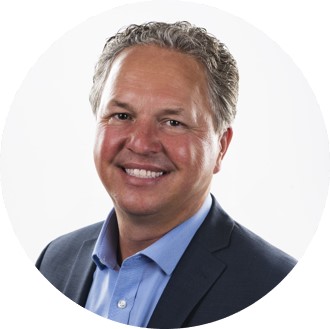 Daniel Niewirowicz leads Special Projects Group at CyberPower Systems (USA), Inc. Dan drives strategic product development; automation & IoT at CyberPower and is responsible for development of power management solutions across the critical data path from the data center to edge devices for building automation. Dan has 30 years of experience in the built environment sector. From building envelope to the latest smart facility integrations, he has extensive experience in electromechanical systems and has managed multi-million dollar MEP projects in educational, medical and commercial environments.
Daniel Niewierowicz
Board Vice Chair
Special Projects Group

Julie Petrone is the Director of Global Marketing at ABB Building Solutions, Americas, Electrification, based in Zurich, Switzerland. Julie is a dynamic C-suite leader with more than two decades of experience in global marketing, sales, customer success, strategy, operations, and digital transformation in public and private companies, with proven success optimizing marketing's role in the commercial achievements of businesses. With a unique mix of high-level B2B and B2C marketing, including IoT, Building Energy Management, Building Automation and Controls, and Smart Power, she is an agile innovator with a track record as an inspiring leader who champions teams, leading brands through incredible periods of marketplace volatility and change, including a global pandemic. Julie is a Board Director for the El Dorado Hills, CA Community District and acted as the Marketing Chair for the Building Intelligence Group (BIG), a national organization dedicated to delivering intelligent commercial building solutions and energy efficiency by helping design and implement advanced building systems with integrated controls. She graduated magna cum laude from Cal State University, Bakersfield, with a degree in Marketing Communications and an MFA in Journalism. She also graduated from The Fuqua School of Business Master of Business Administration program with a concentration on strategy.
Julie Petrone
Board Vice-Chair
Director of Global Marketing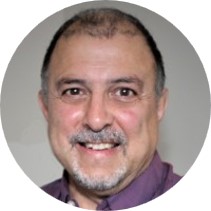 Gerry Cellucci is a principal and Vice President of Yorkland Controls Limited, the largest controls systems distributor in Canada, with coast-to-coast operations. In this role, he has led the way in growing the "parts and smarts" distribution business, by focusing on education and developing the controls and integration business through channel partners. Earlier in his role with a major controls manufacturer, he lead a team that pioneered using the "third-party" distribution channel to deliver control solutions. He is past Chair of HRAI (Heating, Refrigeration and Air Conditioning Institute), and sits in an advisory capacity for several of the vendors to Yorkland Controls . He also enjoys volunteering as controls instructor for local trade union technicians who want to learn more about controls. He is professional engineer in Ontario and graduated from the University of Toronto with a Bachelor of Applied Science degree.
Gerry Cellucci
Board Member
Principal & Vice President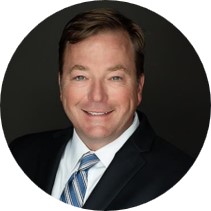 Scott Cochrane is President and CEO of Cochrane Supply & Engineering, a leader in smart building automation and building controls. Under his leadership, Cochrane Supply & Engineering has experienced significant growth, opening 11 branch locations in six states, and Canada. Scott is an advisory council member for multiple industry manufacturers such as Honeywell, Johnson Controls, Distech Controls, and Tridium. He is a co-editor of automatedbuildings.com, an online source for smart building news, he is also an advisory board member at Realcomm/IBcon, and he is the Executive Chairman for Controls-Con – Cochrane Supply's own Smart Building Controls Conference. Cochrane Supply & Engineering has been the recipient of multiple prestigious awards over the course of Scott's 20 years in the industry, including the Vykon Summit Award and Platinum Distributor Award, Honeywell Diamond Distributor Awards, CGNA High-Performance Award, Yaskawa Top 10 Building Automation Partner, ACI Outstanding Distributor, and numerous others. Scott holds a Bachelor's Degree in Business, with minors in marketing and finance from Eastern Michigan University. He also holds an additional minor in HVAC Technologies from Macomb College.
Scott Cochrane
Board Member
Special Projects Group

Tom Daenzer is Manager of Digital Business Development for Belimo Americas since 2018. He leads a team responsible for supporting the growth of HVAC valves and actuators that harness smart and/or connected capabilities. One of Tom's primary roles is to guide development of the services and APIs that compliment these connected products through relationships with industry peers and technology partners. He leads the Belimo Americas IoT Committee, and is a member of the global IoT Core and IoT steering committees. Prior to his Digital role, he was Business Development Manager for Belimo's Shared Logic line of intelligent actuator solutions. Before working for Belimo, Tom spent 17 years on the construction side of the building automation industry, with roles ranging from software engineer and project manager to department manager. He is passionate about leveraging technology to improve occupant comfort while reducing a building's energy footprint. Tom holds a BS in Mechanical Engineering from Northwestern University.
Tom Daenzer
Board Member
Manager of Digital Business Development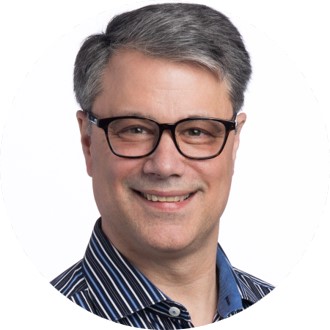 Darryl DeAngelis is Director of Business Development for Ebtron since 2018, a well-known pioneer in thermal dispersion airflow measurement and control technology. He is on the leadership team responsible for spearheading the company's business development and execution strategy. A graduate of the Massachusetts Maritime Academy, he has spent 30+ years in the HVAC industry working as a contractor, system designer, consultant engineer, product development engineer, sales manager, product manager, and market intelligence manager. A 20-year member of ASHRAE, he has been active in ASHRAE technical and standard committees in the development of standards and guidelines including 11, 62.1, 90.1, 180, and 207. He is currently chair of TC 7.7 Testing and Balancing and a voting member 62.1 Ventilation subcommittee. He is a participating voting member in ASTM, and a member of BCxA, ISIAQ, and I2SL. Darryl has four HVAC-related patents and obtained his LEED AP in 2003.
Darryl DeAngelis
Board Member
Director of Business Development

Charlie Derk is the Vice President of Strategy for Legrand's Building Controls Division. His responsibilities include mergers and acquisitions as well as focusing on the strategic direction for residential and commercial lighting control products including Wattstopper, Encelium and Vantage. Charlie has been working with lighting and shading control products for the past 25 years holding positions in engineering, product management, marketing and sales at Lutron and Crestron. Charlie holds a degree in Computer Science and is currently based in eastern Pennsylvania.
Charlie Derk
Board Member
Vice President of Strategy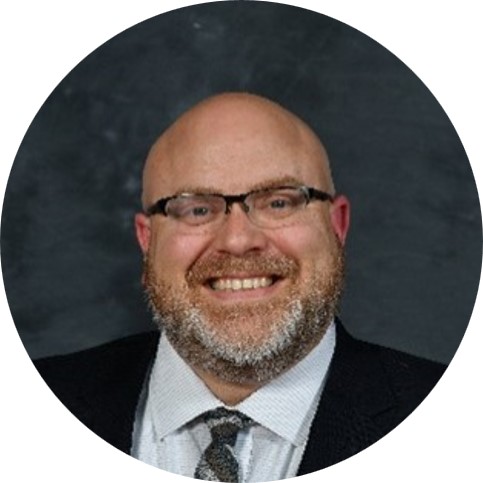 David Eckell has been Graybar's National Market Manager for CIG and Data Communications solutions since 2018. In this role he develops marketing and sales enablement strategies across commercial, institutional and government markets. As well, he helps set strategic direction for technical solutions such as IoT, AV, Security, Data Centers and Wireless. David is currently a member of the CompTIA IoT Advisory Council as well as the Communications Cable and Connectivity Data Center committee. Before working for Graybar, David spent 19 years in the telecommunications industry in a variety of roles ranging from network engineer and program manager to channel sales and ultimately market strategy. He enjoys helping companies navigate new technologies to gain tangible competitive advantages from them. David holds a BS in Electrical Engineering from Southern Illinois University Edwardsville and an MBA from East Carolina University.
David Eckell
Board Member
National Market Manager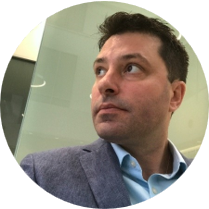 Paul Faby is the Director of Engineering and Technology at Rheem Manufacturing. A creative engineering business leader with experience and proven expertise in all aspects of system and product development, Paul brings over 20 years of experience in the industry, with strengths and leadership in the areas of new product development, product life cycle management, customer solutions, digital distribution and user experience, IoT, and connected devices.
Paul Faby
Board Member
Director of Engineering and Technology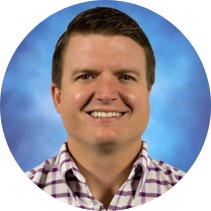 Mark Fernandes is the President of Functional Devices, Inc. which manufactures a broad range of products to serve multiple industries including building automation, HVAC, lighting, electrical, panel shops, fire & safety, wireless, and power monitoring. Functional Devices is best known for its RIB® (Relay in a Box®) brand product lines. Mark has 18 years of experience in the building automation industry, all with FDI where he started his career as an engineer designing and developing products and supporting manufacturing efforts. He has held multiple management positions, including Engineering Manager and VP of Manufacturing and Engineering before assuming the role of President in 2014. He earned a B.S. degree in Electrical Engineering Technology with highest distinction from Purdue University.
Mark Fernandes
Board Member
President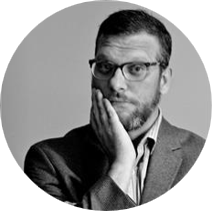 Robert Harland is the BAS Product Management Leader at Johnson Controls. Along with his team, he leads the strategy and execution of new product development across the Johnson Controls' portfolio of building automation offerings including Metasys, Facility Explorer, EasyIO, and Verasys. Robert has held various roles across contracting, distribution, sales, and product management over the last two decades. Robert resides in Hendersonville, TN along with his family.
Robert Harland
Board Member
BAS Product Management Leader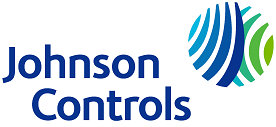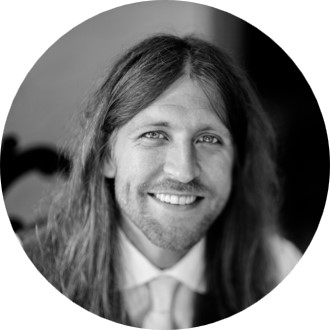 Stephen Holicky is the Director of Product Management at Tridium and is responsible for overall strategy, product planning, marketing, and financials for all products built on the Niagara Framework. He works closely with customers, engineering teams, and business stakeholders to define, manage and deliver a product roadmap and vision which impacts over 1 million instances worldwide. Prior to joining Tridium, Stephen worked with the Niagara Framework as a System Integrator and Commissioning Agent, while specifying its use for smart building integrations.
Stephen Holicky
Board Member
Director of Product Management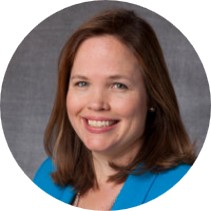 Amy Hughes is the Director of Market & Customer Insights within Trane Technologies' Trane Commercial division. Trane Technologies stands out as an innovative force dedicated to pushing the limits of sustainability. Joining the company back in 2010, Amy brought with her six years of prior experience from a leading Market Research Agency. At Trane, Amy leads a team that proactively decodes market trends and consumer behaviors, leveraging cutting-edge market research techniques and advanced data & analytics. Amy's academic journey includes a bachelor's degree in marketing and a master's in market research. Beyond her corporate responsibilities, she shares her expertise as a board member of the SIUE Master of Market Research program. Amy and her family call St. Louis their home, where she resides with her husband and two children.
Amy Hughes
Board Member
Director of Market & Customer Insights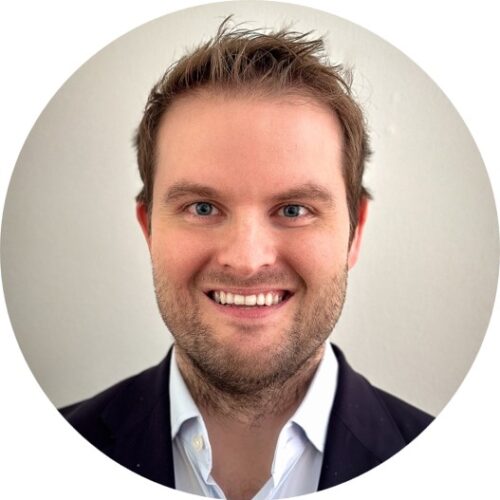 Tommy Hulland is an Associate Director of Strategic Planning & Market Intelligence at Carrier. In this role, Tommy is responsible for developing and executing the strategy for the North America Residential and Light Commercial business. He also leads the market intelligence team, responsible for industry reporting, forecasting, and market research. Prior to joining Carrier, Tommy held various roles in corporate development, strategy, and finance at Owens Corning. Tommy holds Bachelor of Science degrees in Finance and Economic Consulting from Indiana University.
Tommy Hulland
Board Member
Associate Director of Strategic Planning & Market Intelligence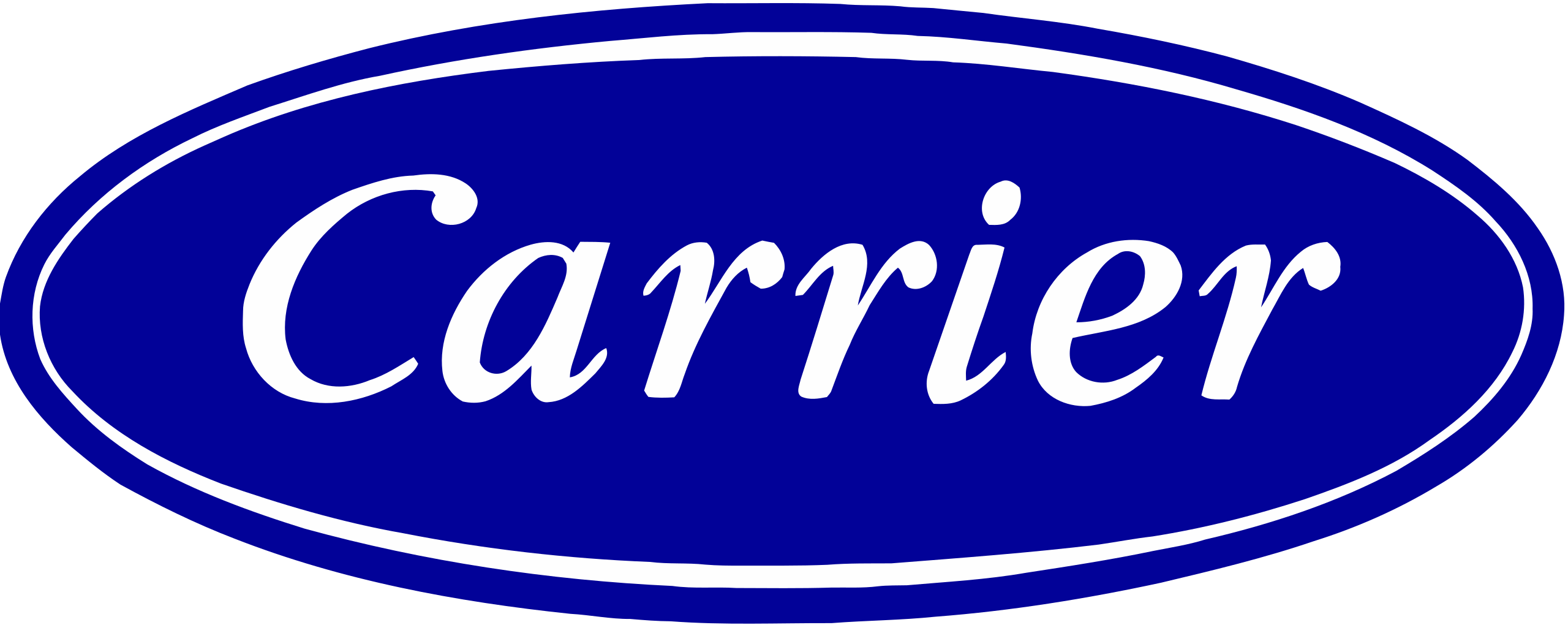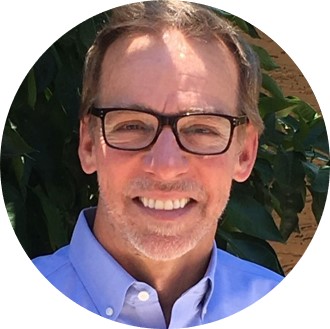 David Kaufman is a Director of Business Development for Resideo Technologies Inc. He has over 30 years of experience in automation holding various executive sales, marketing, and general management roles consistently achieving organic business growth totally over $500M. He is currently the primary Resideo representative for any Internet of Things (IoT)-related standard or alliance. He has held key positions in the Wireless Industrial Network Alliance, the HART Communications Foundation, and the Open Connectivity Foundation. David was a charter board member of the Wireless Compliance Institute, the Energy Information Standards Alliance, and the OpenADR Alliance. He has been recognized with numerous awards for his industry contributions including 2 awards from the US National Institute of Technology (NIST). He has a B.S. degree in Industrial Engineering from Iowa State University, an MBA from St. Joseph's University in Pennsylvania, and a Six Sigma Black Belt certification from Honeywell. David also holds multiple US patents. He is a published author on wireless technologies and a recent 3 time All American Triathlete. David currently resides in the Phoenix, Arizona area with wife and children.
David Kaufman
Board Member
Director of Business Development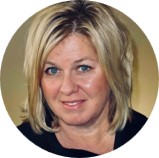 Shannon Kell joined Schneider Electric in January 2023 as EBO Offer Manager. She is responsible for collaborating with global product leaders to ensure that EcoStruxure product roadmap delivers features, technology and engineering efficiencies required by the North American market. Shannon began her career with Johnson Controls in 1997 and held a variety of marketing and operations management roles. She spent six years with Honeywell Building Solutions as Regional Marketing Leader and then US Marketing Leader for Energy Services. In 2016, she transitioned to the Honeywell's Industrial Safety business to lead their global marketing operations team. She was promoted to the Director of Product Marketing in 2018 for a Honeywell business focused on providing Software as a Service (SAAS) solutions to the healthcare market. Most recently, Shannon led Johnson Controls, Digital Transformation effort, focused on the Connected Chiller platform. Shannon holds a Bachelor of Science, Journalism from University of Wisconsin – Oshkosh. She and her husband currently reside in Hendersonville, TN.
Shannon Kell
Board Member
EBO Offer Manager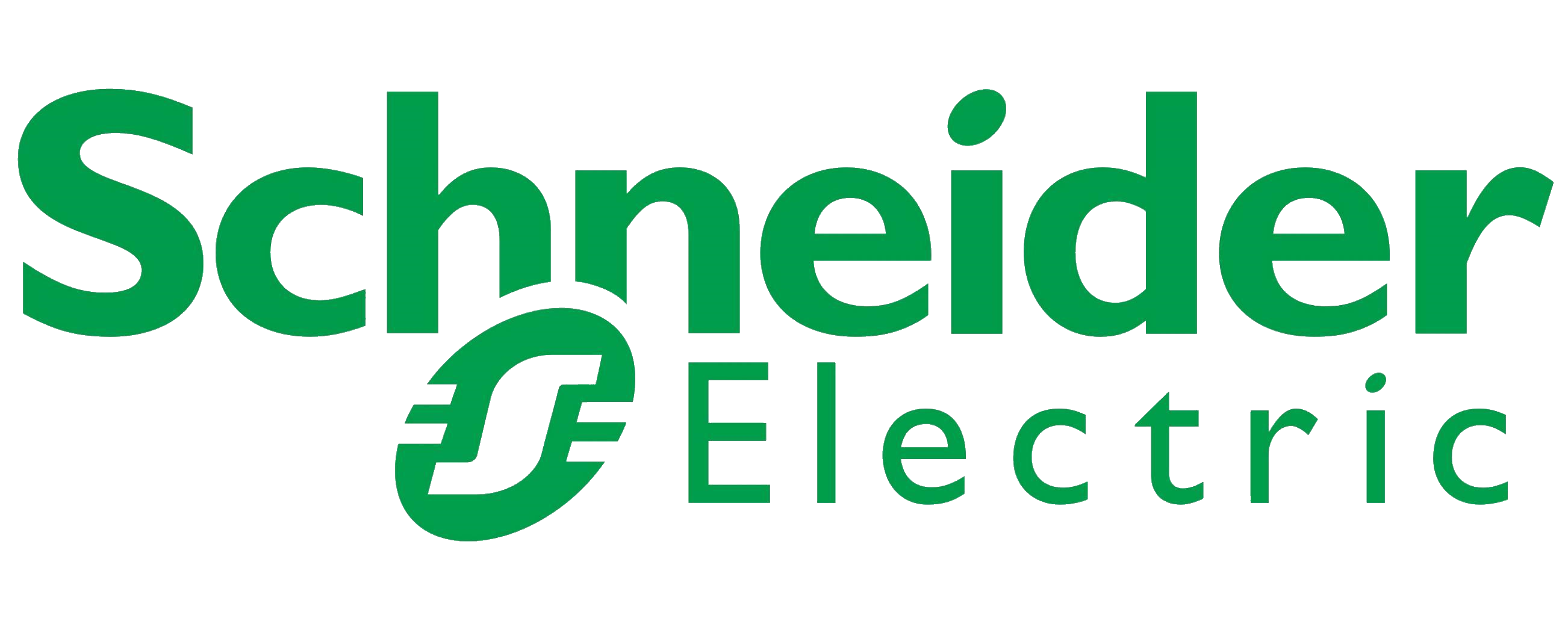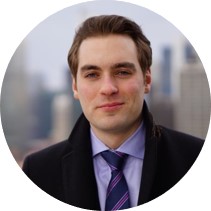 Daniel Kufer leads the North America Strategy team at Siemens Smart Infrastructure Solutions & Services. Daniel is based in Chicago, IL. In his role, he is responsible for identifying and executing organic and inorganic growth opportunities to expand Siemens's market position in the smart building space. His team leads projects to ensure Strategy is aligned with market and customer insights. Daniel has 10+ years of B2B experience including in Buildings & Infrastructure, Industrials and Healthcare Technology. Prior to joining Siemens, Daniel was Director of Strategy at ThyssenKrupp North America, Inc. Daniel holds a BSc. degree in Business Administration from the Catholic University of Eichstatt-Ingolstadt and is an MBA Candidate at Northwestern's Kellogg School of Management.
Daniel Kufer
Board Member
Head of Strategy - North America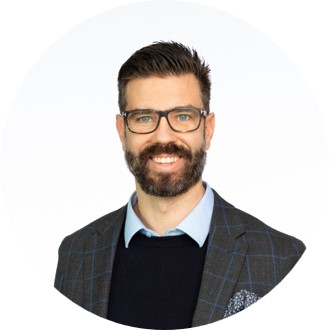 Charles Pelletier began his career with Distech Controls over 20 years ago, gaining unparalleled experience in the Building Management System market, while also establishing himself as a respected leader in the industry. Currently, as Vice-President of Product Management, Charles is widely known for leading the product vision & strategy of the business and focusing on innovation that drives people and businesses to become more successful.
Charles Pelletier
Board Member
Director of Market & Customer Insights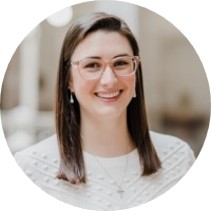 Erika Shaughnessy is the Product Manager for Low Voltage and Innovative Technologies at Southwire. In this role, Erika investigates new and transformative developments in the areas of power and data transmission. Before joining Southwire, Erika worked at Legrand both within the Sales team and as a Product Manager for Furniture Power and Innovative Technologies. She has participated in multiple Women's groups, charitable committees, and mentor programs within Legrand and Southwire. She holds a BA in Organizational Communications with a Minor in Marketing from Central Connecticut State University.
Erika Shaughnessy
Board Member
Product Manager for Low Voltage and Innovative Technologies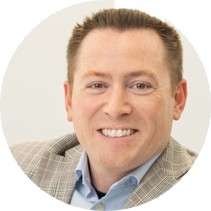 Dwight Stewart is the President and CEO of Streamside Solutions, Inc., a developer of software services that achieve instant financial payback & returns with its building autopilot technologies. Hundreds of institutions trust Streamside Solutions with their critical infrastructure across government, commercial, educational, and religious facilities. Events2HVAC™ eliminates building operational costs, time, and energy by ending the headache of manually scheduling climate, access control, lighting, and more. Trend2View™ simplifies continuous commissioning & compliance reporting. With over 20 years of tech entrepreneurship experience founding and leading multiple companies, Dwight is a proven innovator in the cleantech and smart building markets. Dwight has enjoyed participating in thought-leading groups such as UL's Cybersecurity task force, NASA's Watts on the Moon panels, U.S. Department of Defense's "Reimagining Energy" workshops, and Barclay's Unreasonable Group.
Dwight Stewart
Board Member
CEO, Streamside Solutions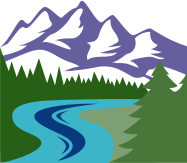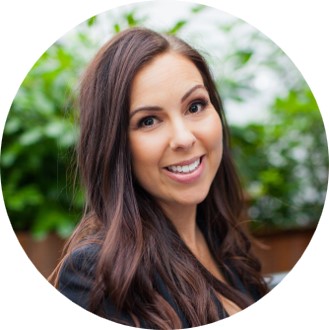 Erin Walker is a seasoned executive with 20+ years of experience in corporate strategy, marketing, channel enablement, operations, and human resources. In her current role as the Director of Residential Smart Communities at TELUS, she spearheads TELUS' Residential Smart Communities line of business, leveraging technology to enhance the lives of residents while improving operational efficiencies, and driving better environmental and social outcomes within buildings and communities. Erin was a recipient of Business in Vancouver's 'Forty under 40' award in 2019, and served as Global and GTA Chair of Connections – The TELUS Women's Network.
Erin Walker
Board Member
Director of Residential Smart Communities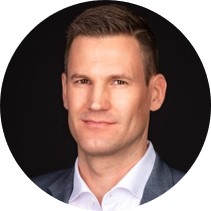 Fabian Weber is the Chief Innovation Officer at Dwyer Instruments, Inc. a trusted leader creating safe and sustainable solutions for the worldwide IEQ, Process Automation, and Critical Environment markets. Headquartered in Michigan City, Indiana with satellite locations around the globe, Dwyer holds over 650 technical patents and takes great pride in the intellect and integrity of their employees who are passionate about the work they do, the products they develop, and the customers they serve. Fabian comes to us with more than 20 years of Innovation, Business Development and R&D experience with telecom/datacom systems, decarbonization of vehicles, and specialty connectivity solutions. He acquired and managed key customers around the world, established and led international subsidiaries for developers/manufacturers of smart drive systems and connectivity solutions, and built numerous innovation and R&D partnerships on an international scale. Fabian holds a B.S. in Electrical Engineering with a major in Microelectronics from the University of Applied Sciences of Western Switzerland, and got certified as a Professional Innovator from University of Michigan, Stephen M. Ross School of Business, as well as MIT Sloan School of Management for Artificial Intelligence and its implications for business strategy. Fabian grew up in Switzerland with French and German mother languages and spent the last 15 years in California and Michigan.
Fabian Weber
Chief Innovation Officer
Board Member