As a building owner or facility manager, you might think: if my facility is still functional and there aren't any visible issues, why bother altering it? The building automation system (BMS) is operating the way it should – just like a few decades ago when it was first commissioned. Wouldn't an upgrade just introduce unwanted costs?
While these concerns might be understandable, you are missing out on the enormous cost saving and optimization opportunities of a modernized smart building. It isn't without reason that Gartner predicts the building automation sector will see the highest growth in the Internet of Things (IoT) and connected device adoption in 2020. There's a lot more in IoT implementation for BMS than a simple technological upgrade. It's about unprecedented insights into numerous building aspects for holistic, intuitive and proactive facility management.
But, before we delve into the enormous value of IoT for smart building automation, let's first take a quick look into the current state of legacy BMS and why it falls short.
BMS at a Glance
For a long time, building management systems, also known as building automation systems, have played a central role in energy management across many commercial and industrial facilities. First introduced in the late 1800s, the BMS architecture has undergone some major evolvements, most notably from pneumatic systems to computer-based control systems. Regardless, the majority of BMS we see today still serve the same purpose that they were originally intended for – simplified management of core building functions, particularly heating, air conditioning and ventilation (HVAC) equipment.
Why Traditional BMS Is No Longer Robust Enough
Despite its significance, old-school BMS is becoming increasingly obsolete amid today's rapid technological advancements. In the digital age, wire-driven building automation networks quickly reach their limits in delivering sufficient and timely building data – given high costs and complexity. Except for a handful of thermostats, controllers and HVAC assets, most traditional BMS lack the scalability needed to support granular feedback sensors and expanding functionalities.
Due to limited inputs, dynamic changes and variations in indoor climate at discrete building zones are often bypassed in HVAC regulation. This introduces plenty of energy wastes, especially when it comes to large-scale facilities. Moreover, a large number of existing BMS don't deliver power consumption data further than the entire property. So, even if you could identify usage anomalies on a building level, it's difficult to accurately pinpoint their root causes.
Beyond HVAC control, lighting automation, security and fire safety systems are progressively employed to augment building functionalities. Yet, these systems are often disconnected from each other and from the central BMS. Even with the introduction of open protocols like BACnet, modification or extension of the wiring infrastructure is inherently capital and labor-intensive, making BMS integration projects an onerous endeavor.
How IoT Is Reshaping the BMS Sector
Amid mounting pressure for energy efficiency and complex demands from a new generation of tech-savvy tenants, the BMS sector is due for a makeover. But it would be a grave mistake to think that modernizing legacy BMS inevitably costs you a fortune. With the proliferation of IoT technologies, you can tap into boundless possibilities to optimize property operations without incurring outrageous costs.
1. Hassle-free BMS Upgrades for Extended Functionalities
Battery-operated IoT sensors are inexpensive, self-contained and easy to install and maintain. Coupled with robust, scalable and low-power IoT connectivity, they can be deployed across the facility to capture comprehensive insights into diverse building functions and distributed assets. Aggregated at the IoT gateway(s), sensor data can be then forwarded to the respective BMS server leveraging open interfaces (e.g. MQTT, REST API). This enables automated execution of relevant workflows like intuitive equipment reconfiguration, activation or shutdown, maintenance scheduling, or alert triggers.
Such an IoT-powered architecture bypasses expensive, obtrusive modifications to the existing wired infrastructure while adding a new data layer for more efficient facility management. Plus, insights into disparate building aspects can be unified in a single platform to enable streamlined and integrated management activities. Besides significant economic advantages, the use of IoT wireless connectivity infuses great flexibility to the network architecture. You can easily relocate existing sensors or install additional ones along the line as new business requirements and renovation needs arise.
2. Greater Utility Savings to Reduce Costs and Environmental Footprint
Energy efficiency has been the foremost incentive for BMS implementation, and IoT technologies could help you do just that. Until recently, HVAC equipment has often been regulated in a uniform, predefined fashion, causing wasteful problems like overheating or underheating across the property. In this context, real-time, granular IoT sensor inputs enable on-demand, micro-zoned equipment control to achieve higher energy efficiency.
What's more, leveraging occupancy data, building managers can also unveil important trends in HVAC and lighting needs to optimize equipment on/off schedules. For example, you may realize that your HVAC and lighting systems are set to operate until 8 pm, but tenants don't stay later than 7 pm. With relevant adjustments, you can save big on utility bills by cutting one hour of daily energy use.
When it comes to usage monitoring, wireless utility submeters help deliver consumption data at discrete building areas or even on individual assets – especially energy-intensive ones. Having these insights at their fingertips, facility operators can swiftly identify and locate bottlenecks for counteractive measures.
3. 360-View Facility Management
The benefits of an IoT for smart building automation, however, extend far beyond classic functions like HVAC and lighting control. Wireless sensors empower building owners with unparalleled visibility into their property operations – be it facility health, equipment condition, waste management, or security and fire safety.
For example, water-leak detectors help notify early-stage pipe failures and enable immediate valve shut-down so you can prevent severe water damage. Likewise, temperature and vibration metrics of critical assets (e.g. chillers, elevators…) can reveal impending or ongoing issues for timely inspection and repair. If your building is decades old, sensor inputs on inclination, vibration, crack formation and humidity exposure, coupled with advanced analytics algorithms, help you effectively examine and monitor its structural integrity. Ultimately, the potential values of IoT for building management are endless.
4. Improved Tenants/Occupants' Wellbeing and Satisfaction
Facility owners understand the importance of tenant relationships. Today, the growing pervasiveness of smart home and smart building technologies gives rise to more demanding expectations from the modern tenants. Indoor temperatures used to be the pivotal metric for occupancy comfort, but this is no longer the case. Air quality, lighting and humidity now all play into the ideal climate conditions for occupants' wellbeing and productivity. In this regard, wireless IoT sensors are powerful instruments to help maintain a healthy and optimal indoor environment.
Capitalizing on motion data, managers can also accurately assess traffic and usage of different building areas to accordingly prioritize cleaning activities. This ensures high-standard sanitation and adequate amenities are maintained across the facility. Similarly, a smart parking system contributes to a positive tenant experience while eliminating lost productivity in blindly finding a parking lot.
5. New Revenue Generation Opportunities
Massive IoT data is opening the door to new data-driven revenue streams that property owners might not have considered. When it comes to tenants, there's a host of insights you can offer to help them improve decision-making processes.
For example, your customers would most likely want to understand their utility consumption and office space utilization behaviors. This helps them detect inefficiencies, improve the next leasing decision and optimize office layouts to address emerging workforce trends. For retailer tenants, information about floor traffic data allows them to enhance their offerings during peak hours. These are just a few examples of how property owners can leverage IoT data to unlock a myriad of service innovation opportunities.
Gone are the days your BMS is limited to switching on and off the heater based on predefined rules. Today, IoT technologies are elevating BMS functionalities and bringing new opportunities for energy efficiency, facility management, tenant experiences and service innovation. All of these follow a hassle-free upgrade with low-cost sensors and next-gen IoT connectivity.
---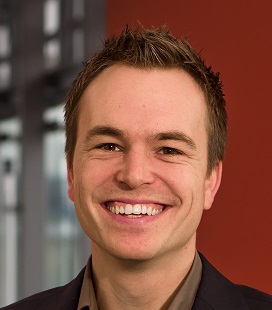 Wolfgang Thieme is a Cofounder and the Chief Technology Officer at BehrTech, an enabler of next-gen wireless connectivity for IoT. He has more than 12 years of experience in academic research and development; successfully innovating and implementing new technologies with commercial partners and managing development and product teams. He worked for over 10 years at Fraunhofer Institute for Integrated Circuits IIS where he led the advancement of early stage technology development and technology transfer processes with a specific focus on integrated circuits, Internet of Things (IoT), and communication and sensor technologies. Wolfgang holds a degree in electrical engineering. While based in Nuremberg, he can often be found in Toronto, headquarters for BehrTech.