Facility management is a major operating expense for many enterprises, with expenses jumping 16% in the US since pre-pandemic days. In 2022, 45% of US businesses will spend more than 20% of their total annual budget on facilities management.
For some sectors, the average allocation can go above 60%. If left unchecked, such expenses can put a severe dent in a company's bottom line. And with the added threat of high inflation and rising energy costs, efficient facility management has become a high priority.
In this blog post, we will explore the ins and outs of facility management costs and provide a handy roadmap to operational excellence and efficiency.
A primer for facility management costs
Facilities management is a complex task with many functions and processes. Maintaining operational efficiency across all these overheads is not easy, particularly in a market afflicted by high inflation. Material and labor costs have risen sharply, and firms are forced to pay a premium for skilled trade professionals.
Facility management costs are split into three major overheads:
Labor: costs have been driven up dramatically by the pandemic. Janitorial service costs increased by 15% in 2020. High inflation also means that firms have to pay more to retain workers, especially skilled ones for services like HVAC and electrical maintenance.
Materials: availability of supplies and spares were affected by the lockdowns during the peak pandemic days. Even in the post-lockdown phase, supply chain issues and rising energy costs have pushed up the cost of materials.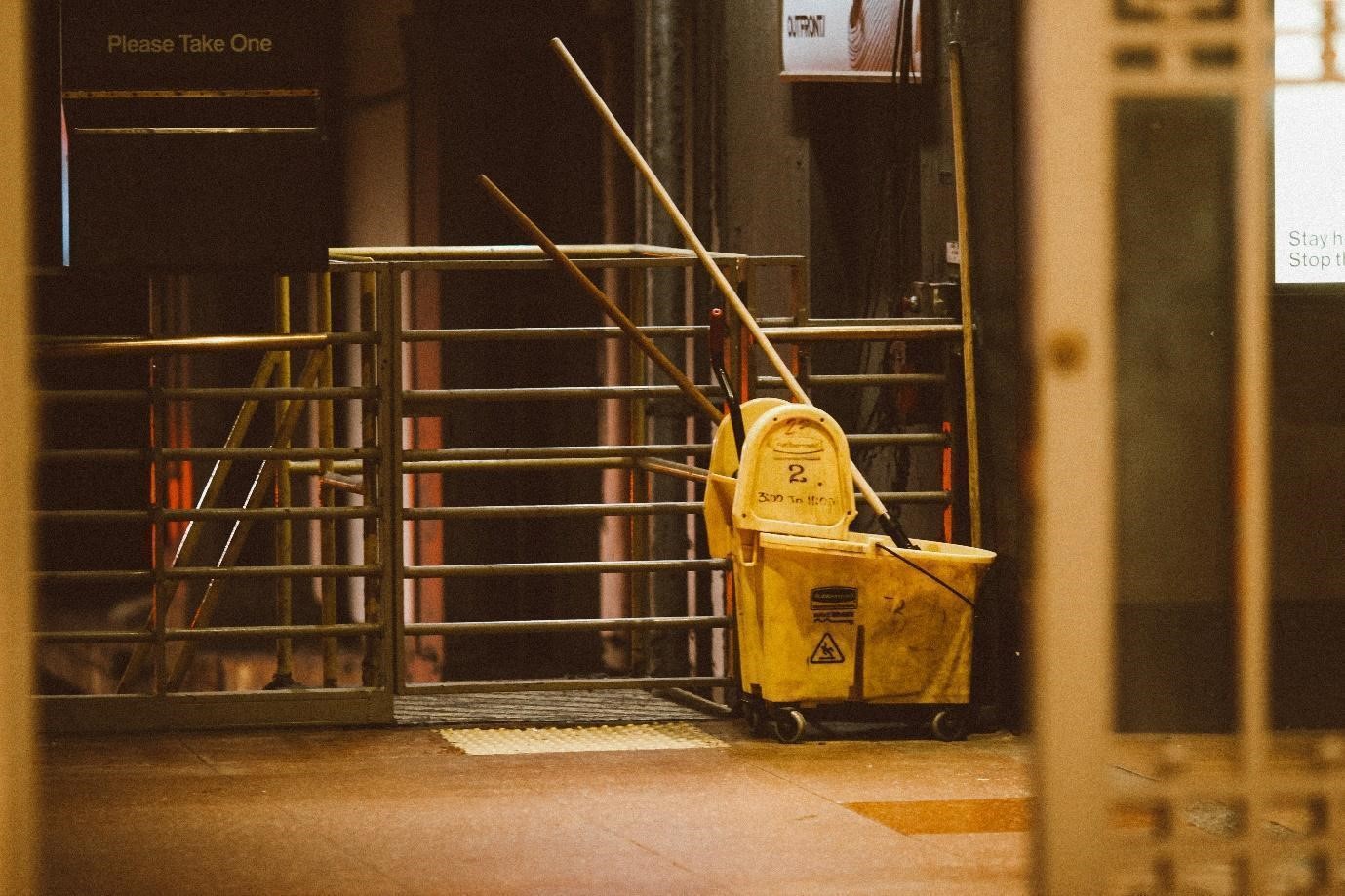 Alt-text: Janitorial service firms are experiencing a severe shortage of workers today due to the COVID pandemic.
Source: Photo by Jon Tyson on Unsplash
4 ways to improve facility maintenance efficiency
Many costs, like fire safety or lift maintenance, are simply unavoidable in facility maintenance and management.  But better planning can help you avoid unnecessary expenses arising from shoddy practices, improper management, or simple errors.
1. Don't wait for things to break down
When there is an unexpected breakdown in a critical system like the HVAC, it affects the business in two ways. It can disrupt routine activities and even lead to a temporary shutdown of the facility until the system is fully functional again.
This can involve emergency repairs with overtime, which increase the costs further. Sometimes, the damage is catastrophic and requires a total replacement of critical components. There is also an elevated risk of accidents and injury, with massive legal implications.
Through a regular, well-planned preventive maintenance routine you can reduce the risk of unexpected blowouts and increase the operating life of machines and systems inside a facility. Invest in feature-packed CMMS software for additional efficiency gains.
2. Prevent low operational efficiency by following best practices
Commercial facilities have many systems that consume a lot of energy. Due to a combination of factors like lack of repair/maintenance, improper installation, and ignorance of vendor specifications, systems like HVAC often have very low efficiency in certain buildings.
Businesses usually spend anywhere from $1,000 to $15,000 on annual energy charges for temperature control in their facilities. A faulty HVAC system can increase operating costs by 40% or more.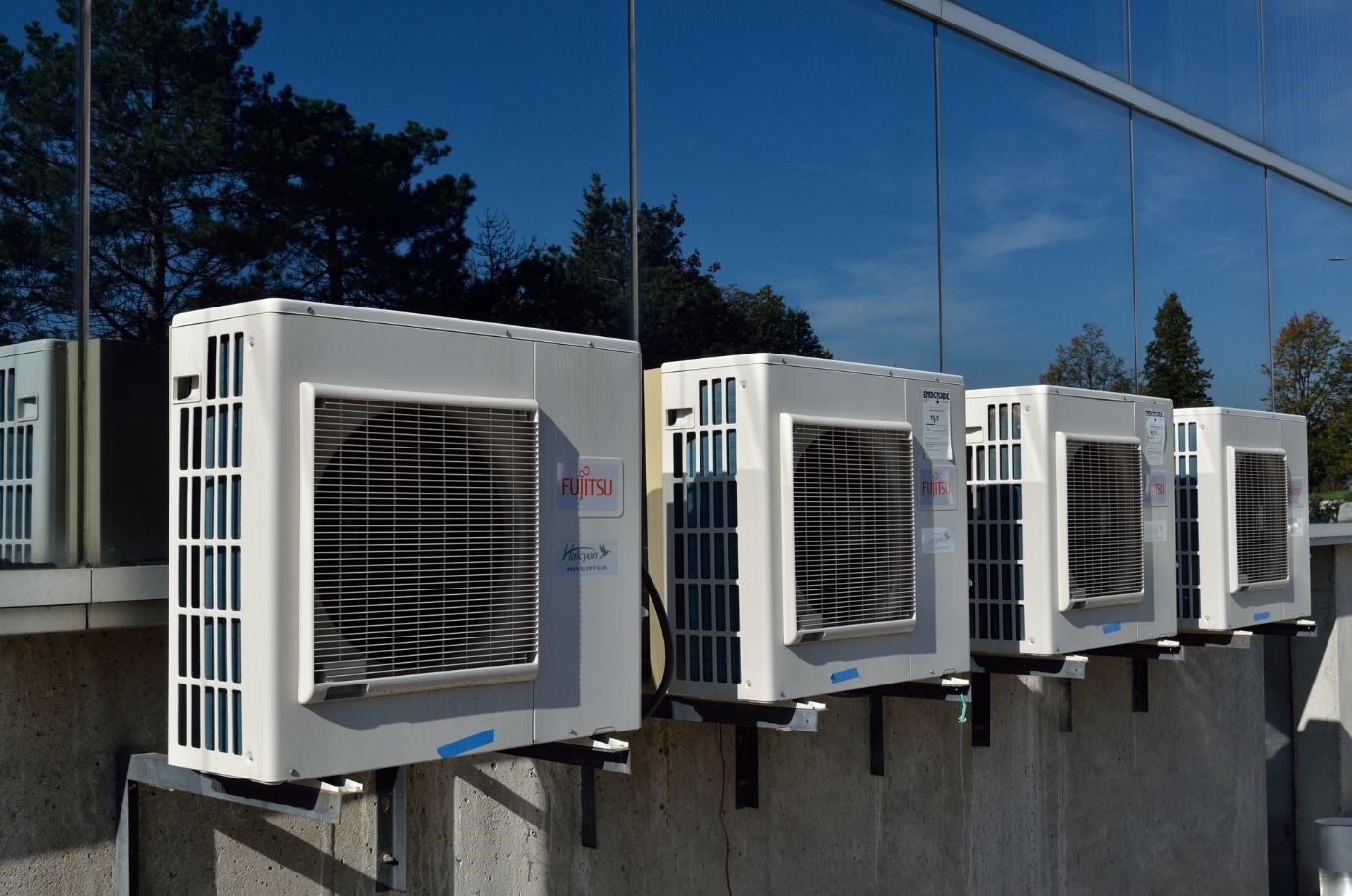 Alt-text: Air conditioners and HVAC systems cost businesses up to $15,000 a year in energy charges and as much as $3000 for heavy repairs/maintenance.
Source: Image by ElasticComputeFarm from Pixabay
Avoid low efficiency by conducting a thorough review of all critical systems with high energy consumption. Look out for any flawed processes or policies, and enforce industry standard/vendor-recommended maintenance and operating guidelines.
3. Improve hiring practices
Soft services in facilities don't have any skill requirements. Facility managers typically rely on inexpensive immigrant labor to fill posts in janitorial, landscaping, and other such low-level tasks. But hiring undocumented workers can lead to legal complications.
Many hard services like electrical systems and gas maintenance require fully certified professionals. Hiring uncertified workers or uninsured repair firms to save labor costs can backfire, leading to a risk of accidents, unstable/inefficient systems, or worse.
While slackened hiring standards may save money in the short term, it is a very short-sighted move indeed. Apart from disruption caused by immigration law enforcement raids, it can also make businesses vulnerable to civil penalties and even criminal prosecution. It is always advisable to conduct thorough background checks when hiring workers in any capacity.
4. Pay close attention to lease contracts before making changes
Firms have limited control over leased properties. Performing certain modifications on a leased property can lead to expensive contractual violations and fines. Further, ignorance of lease terms can lead to avoidable expenses for tasks already covered by the property owner under a maintenance contract.
Always conduct a thorough review of asset portfolios, identify leased facilities, and maintain full visibility on the ownership status of every facility owned or operated by the organization. Review each lease agreement before moving ahead with any major projects on a facility.
A roadmap to operational excellence in facilities management
The problems listed above represent just a fraction of the many issues that stand between a facility manager and full operational excellence. There are no quick-fix solutions here – you have to implement a long-term plan of action to achieve it.
Here is a quick step-by-step guide to implementing a plan of action to improve operational efficiency:
Assess the current state of the facility/facilities – identify costs, inefficiencies, and potential risks. Pay close attention to energy consumption patterns and the current labor situation.
Create a future vision of the system – incorporating the solutions for the existing problems. Pay special attention to energy efficiency, sustainability, and mitigation of employee turnover.
Create a structured plan to make that vision a reality, with realistic goals and timelines. Ensure that you have the full support and long-term commitment of the C-Suite within your organization for such a plan.
Slowly and methodically implement the plan of action, with regular progress evaluation procedures. Ensure that adequate feedback loops exist so that you can make necessary adjustments along the way.
A driven and committed workforce is essential for the success of any long-term plan. Celebrate any milestones and acknowledge the staff contributions to boost morale and maintain focus.
Conclusion
In today's challenging business landscape, facility managers have no space for complacency. A proactive approach, involving preventive maintenance, better HR policies, and extra focus on sustainability and energy efficiency is the need of the hour. It is the only way to attain operational efficiency without compromising on safety or compliance.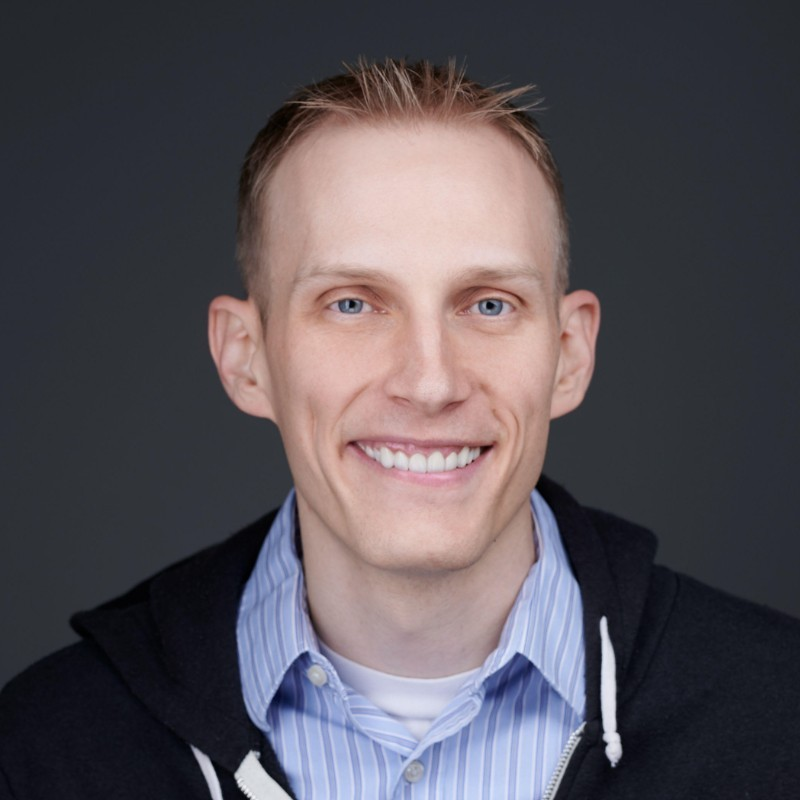 Bryan Christiansen is the founder and CEO of Limble CMMS. Limble is a modern, easy-to-use mobile CMMS software that takes the stress and chaos out of maintenance by helping managers organize, automate, and streamline their maintenance operations.