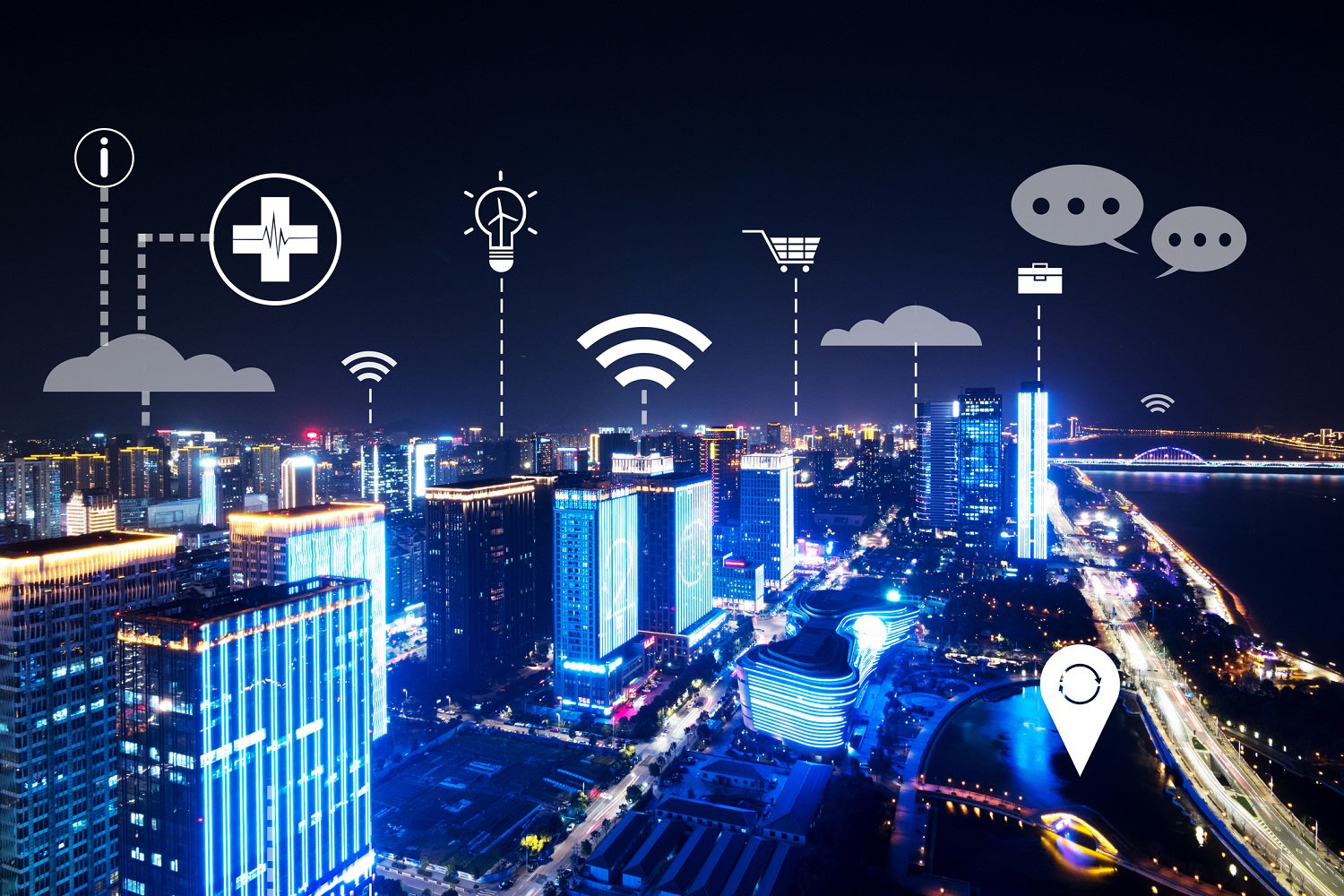 An ambitious smart cities and renewable energy agenda may be within reach—for those with the organization, vision, and resources to pull it off. Fundamental to those efforts, however, is the recognition that acting collectively can achieve measurable improvements in citizens' quality of life, attendees at the 100% Renewable Energy Virtual Symposium heard during a panel session on the role of smart buildings and municipalities in achieving "100RE." The best smart city definition might be, from that perspective, the most straightforward one; stakeholders should be encouraged to think of smart cities as entities "that leverage the use of technology to help solve specific problems for citizens," commented Bruno H. Peters, P.Eng., Director, Smart Cities and Deputy Regional Director, Canada West with IBI Group.
Experts at the Jan. 27 event shared insightful scenarios and strategies for implementing renewable energy; interacting with and transforming the grid; and the impact of decarbonizing operations. And in the session moderated by ASHB's Greg Walker, there was also this  key underlying theme: investments in high-impact carbon goals must also be shown to deliver a variety of other objectives for residents and workers, including achieving quality and reliability of services; enabling citizens to get easily from point A to point B; reducing disparities and barriers; and fostering more livable neighbourhoods.
Smart city proponents should view energy transformation through the lens of particular users (e.g., commuters, residents, small businesses…) to provide better perspectives. That process of stakeholder engagement has to be fundamental, Peters explained; because "the smart city is about sharing information, sharing data and leveraging technologies across the different organizations, and it's about breaking down silos so we can collectively come up with better solutions for how we operate and build our systems."
Jim Frazer, Vice President – Smart Cities Research and Marketing, ARC Advisory Group, echoed that argument. Finding the best ways to effectively leverage technology and provide information-sharing to deliver on specific objectives is a core challenge, both within and beyond a municipality. Part of that is the regional connectivity piece; planners must factor in how adjacent public agencies will connected. And joining together stakeholder engagement efforts that will inform smart city planning are emerging digital lifestyles, Frazer noted. "People want immediate feedback on their cell phones on any number government (or utility) interactions."
Community benefits
Arguments around energy transformation should speak to the broader community benefits. Inevitably, there are questions to sort out about who pays for (and how to pay for) energy infrastructure, Frazer noted. For example, if LED street lights are the objective, could they be financed through a public-private partnership or a lease as-a-service option? But long before that discussion, there has to be a discussion about the intended benefits.
Overall, stakeholders' arguments for 100RE will need to recognize the interlocking nature of objectives around energy systems, the built environment, and communities in need. But when considering the three (overlapping) pillars of sustainability in smart city planning—economic, social, and environmental—the first of these often gets overlooked and that's a significant challenge. "If you can't make a strong business case for the social and the environmental projects," you cannot easily advance your objectives, Frazer cautioned.
Jonathan Rogers, the City of Denver's Renewable Energy Specialist—in the Office of Climate Action, Sustainability and Resiliency—spoke of the relevance and importance of renewable energy targets in Denver. He noted that the municipality and region were pursuing a variety of ambitious goals around grid electricity, natural gas, heating, transportation, consumption and waste; "and when we think about all those interlocking objectives, grid decarbonization is fundamental."
Denver could offer interesting use cases going forward. Central to its 100% Renewable Electricity Action Plan released last October is the idea that "we're part of a larger system, and we need to make sure that entire system can function, whether it's 100% renewable or 100% carbon-free," said Rogers, the plan's lead author. "We're going to have to integrate all kinds of different technologies such as smart buildings and managed-EV charging, combined with aspects such as intermittent renewables and battery storage, and consider how all of those come together to really create that functional, affordable, reliable and renewable system."
Better decision-making
Bruno Peters noted that improved analytics coming together with new technologies will support energy transformation and help cities to be redesigned differently. He described systems now being implemented that use artificial intelligence, real-time-, and historical data to optimize when water should be moved around a city. Developments like these can help cities with optimizing their energy usage, particularly during peak times, and also can reduce overall consumption.
There are also opportunities around the use of digital twins for energy transformation and the smart city, Peters noted. In the planning and construction of facilities, having a digital twin of those facilities—that represents an ongoing model of the operation—is critical.
"What it does is allow you to have to have some real-time data coming in that actually influences your planning as you build out a community. Your utilization on certain parts of your facilities [may not be] as efficient as it could be, and you can actually rejig or repurpose parts of that facility."
From digital twins and big data to 5G, fiber optic networks and other new connectivity solutions, the technologies and applications enabling energy transformation and smart cities will continue to evolve. But ultimately they are all about creating options for enhancing how people to work and live. "Really, at the end of the day, it's about technologies that support informed decision-making either from a planning or operational perspective to allow us to optimize our current systems, get better service, feel safer within our communities, and have those decision support systems as we move forward."
---
The 100% Renewable Energy Virtual Symposium, held on January 27, 2021, was a ASHB Endorsed Event. It was organized by the Smart Grid Observer (SGO), an online information resource serving the global smart energy, cleantech, and smart grid industries. Click here to learn more and to view other SGO events. More information about the January 27, 2021 Renewable Energy Symposium:  https://smartgridobserver.com/100RE/Brochure-100RE-Virtual-Symposium-2021.pdf