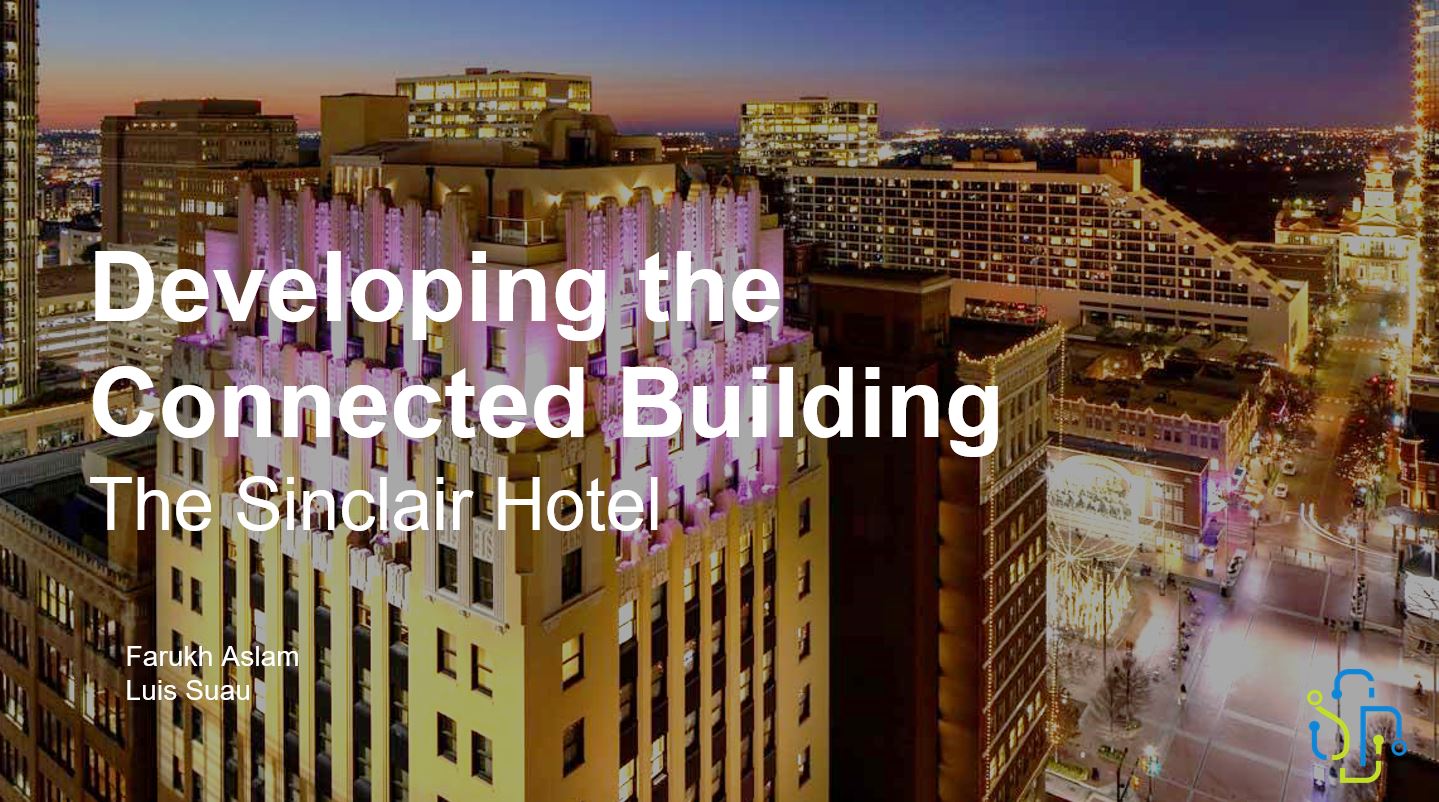 A prominent digital electricity building use-case, the Sinclair Hotel in Fort Worth, Tex. was recently honored with a "Most Innovative in Hospitality Award" by D Magazine and Dallas Innovates. What better occasion to look back on the keynote presentation by Farukh Aslam, CEO and President, Sinclair Holdings, LLC, and Luis Suau, VP/CTO, Sinclair Digital, a ASHB member, for our Intelligent Buildings Council (IBC) in November 2020. At this link, you can access the slides and presentation given on the technology powering and enabling building automation at the hotel.
Originally a 16-storey office building ca. 1929, the Sinclair was transformed into a Marriott Autograph collection boutique luxury hotel, opening in January 2020. Pivotal to that transformation was the extensive use of Power-Over-Ethernet; the project also included the use of the first LG Li-Ion Energy Storage System in the U.S. and use of VoltServer's Digital Electricity to power the distributed network.
What drove the use of PoE and digital electricity in this unique project? At the IBC webinar, Farukh Aslam and Luis Suau recounted their implementation journey. With PoE, they explained, by removing the driver from the light, multiple lights could be powered with a single driver. This made it possible to communicate with each of those lights on a network, getting notification when maintenance is required. Moreover, powering of all the lights in a room, and similar powering of other low-voltage devices, was achieved through the Cisco Digital Building Switch.
The presenters also recounted their path to digital electricity and described the key outcomes. With digital electricity, the new system could send large amounts of electricity over 18/2 cables in packets. It provided Class 2 power that is safe to handle, eliminating the need for complicated installation. This deployment also opened the door to intelligent load shedding capabilities to distribute power based on priority in the event of a power outage, and finally, the opportunity to remove traditional A/C power.